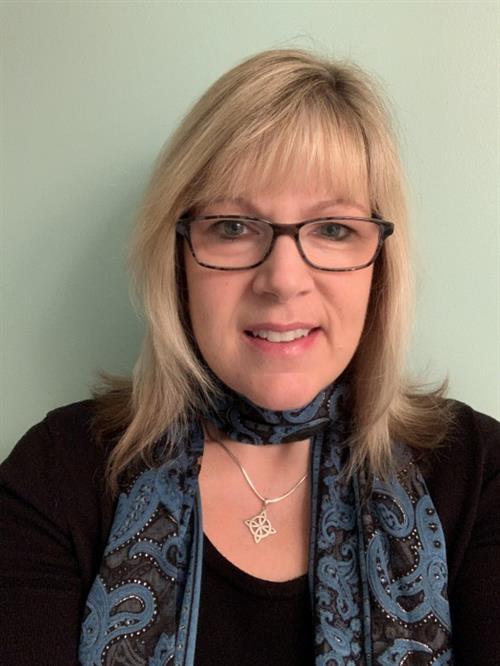 Mrs. Moon grew up in Baltimore,
GO RAVENS
!, and moved to Garrett County with her husband and 3 children in 1995. She attended Garrett College and then transferred to Frostburg State where she earned her degree in Elementary Education and then her Master's in School Counseling. Mrs. Moon has enjoyed teaching in GCPS for 15 years and loves her new position as a school counselor! The beach is her "happy place" and she loves spending time with her family and friends, especially in the great outdoors.
If you would like to request that Mrs. Moon meets with your student, please email her.
Allyson Martz - School Psychologist
Dr. Martz has been serving as the School Psychologist in Garrett County Schools for more than 20 years. She has a Doctor of Education degree in School Psychology focused on Family-School Relations and is a Board Certified Behavior Analyst. Dr. Martz prioritizes relationships with students, staff, and families while striving to provide excellent care through continuing her education in behavioral studies and trauma-sensitive schools. She is the coordinator of Ladies Tea, HEROES, and serves as PBIS Coach.
Dr. Martz also serves Friendsville, Grantsville, and Northern High Schools.
Nichole Gring - Guidance Secretary & Registrar
Mrs. Gring has been serving as the Guidance Secretary and Registrar at Northern Middle School for 10 years. She is a graduate of Garrett College with a degree in Office/Information Technology. Mrs. Gring is an alumna of Northern Middle and Northern High School. She feels blessed to be able to serve the community that she grew up in. She lives in Grantsville with her husband, Chris, and two boys, Hayden and Mason.
If you have a question about registering or would like to enroll your student, please email her.
Complete this form if you are wishing to request a counseling check-in.